[vc_row][vc_column width="1/3″][vc_column_text]
[/vc_column_text][vc_empty_space height="12px"][vc_text_separator title="COLOURS AVAILABLE"][vc_column_text]
[/vc_column_text][/vc_column][vc_column width="1/3″][vc_column_text]
The Bag that Everyone is Drawn to.
One of the bestselling drawstring bags. A classic shape. With two sets of strings at either side. Carrying it slouch style over one shoulder. Or use it as a running bag, secure over two. Choice is good. And this is a good choice of bag to add your logo to. Whether for your school, club or company, the Eynsford Promotional Drawstring Bag is a sure winner.[/vc_column_text][vc_text_separator title="KEY FEATURES"][vc_column_text]Size: 47 x 38cm
Material: 210d Polyester
Printing Options – Screen Print, Digital
Manufactured in SMETA factory[/vc_column_text][vc_text_separator title="PRICES"][vc_column_text]
Prices Shown Include a One Colour Screen Print.
(Other options available, please ask)
Set Up Charge - £30 per colour.
Delivery charged at cost.
Prices Exclude VAT.
[/vc_column_text][/vc_column][vc_column width="1/3″][vc_text_separator title="MAKE AN ENQUIRY"][vc_column_text] [/vc_column_text][/vc_column][/vc_row][vc_row][vc_column][vc_empty_space][vc_text_separator title="YOU MIGHT ALSO LIKE"][/vc_column][/vc_row][vc_row][vc_column width="1/3″][vc_column_text]
[/vc_column_text][vc_column_text]
Chainhurst Sling Drawstring Bag
[/vc_column_text][/vc_column][vc_column width="1/3″][vc_empty_space][vc_column_text]
[/vc_column_text][vc_empty_space height="80px"][vc_column_text]
Rainham Drawstring Bag
[/vc_column_text][/vc_column][vc_column width="1/3″][vc_empty_space height="12px"][vc_column_text]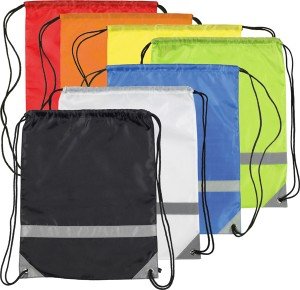 [/vc_column_text][vc_column_text]
Knockholt Reflective Drawstring Bag
[/vc_column_text][/vc_column][/vc_row][vc_row][vc_column][vc_column_text][/vc_column_text][/vc_column][/vc_row]